Does your partner love tech but you don't? Do you feel extremely exhausting to select gifts for them because you don't understand what tech gift you should get them? Then keep reading! This is the article for you. 
It might be a little heavy on your pocket, but these tech gifts are absolutely worth it to make your special occasion even more exciting. We have listed some tech items that every tech freak would absolutely adore. They might not look as interesting to you, but take our word for it, your tech-savvy partner is going to love it! Plus, it will make your home look cooler.  
Vector by Anki
Everybody dreamt of having a robot companion or side-kick in their life. Considering this Anki has developed a robot that has its own personality and can adapt to its environment. Meet Vector, a cute little creation that can interact with human beings in his own cute ways; it is a playful robot and will never fail to get your attention.
It is an artificially intelligent robot that can help you in many ways. For example, Vector will set a timer and will be happy with you when your muffins come out perfect, or when your laundry is finally done, Ask him any city's weather and he'll show you. Ask him to take a photo, say cheese, and wait while he snaps it. Vector loves to help out. 
Adding Alexa to his voice-controlled capabilities makes him more helpful. If you choose to set up Alexa on your Vector, he'll have access to an ever-growing number of skills that will make him more capable of helping you out.
The technical specification of vector includes:
Quad-core Qualcomm Snapdragon processor, 1.2GHz.

4-microphone array.

Single point time-of-flight NIR Laser, 1m range.

720p camera.

802.11n Wi-Fi.

Bluetooth.

Capacitive top and bottom casing.

4 cliff sensors.
Helios touch
Helios is a modular touch screen wall light that turns walls into a canvas for illumination, using your hand. It comes in the form of magnetic tiles that easily snaps with other tiles and look great on your walls.
The combination of modularity and lighting control allows users to fully customize lightning according to the environment. You can easily increase and dim the brightness as u find aesthetically soothing. It gives your wall a whole different kind of feel.
The technical specifications include:
Light temperature: 3200k cool white / 2700 warm white.

Tile width: 115mm.

Illumination per module: 80 Lumens.

Power: 120/220v 50/60hz.

Maximum tiles per power adaptor: 65.

Plug types included: USA, UK, Australia, EU.

On/Off: Capacitive touch.

Wall attachment: Sticky pads (3M Command Poster Strips) or nails.
Quadcopter
When we talk about the most stable flying toy in the market, the quadcopter is the first thing that comes in our mind. It is equipped with four propellers for the smoothest flight and controlled by an RC remote. 
As far as price is concerned, you can get the cheapest one in just fourteen dollars. If you are looking for a luxurious one, then its price can go up to hundreds of dollars. It depends upon the quality and features like camera and feedback sensors for better accuracy and stability. The love of quadcopters is undying for kids and adults alike.
Mi Band 4
Mi fitness band is a revolutionary product that comes in a form of a wrist band, which keeps a track of your pulse rate, steps you take in a day, calories you have burned and your sleep pattern. Apart from the health features it shows you time, and can acts as an alarm clock as well. You can pair it with your smartphone via Bluetooth and it notifies you with vibration and displays logo of the app where notification is coming from. All you have to do is download Mi fit app on your smartphone and pair your band to your phone and it will leave u amazed by how it keeps track of all your daily activities and is a source of motivation as well. This product looks great on your wrist and it is very durable.
The technical specifications of Mi Band 4 are:
Weight22.1g.

Water Resistance Rating5 ATM.

Display TypeAMOLED.

Screen Size0.95″

Resolution120 x 240 RGB.

Colour Depth24bit.

Screen brightness to 400 nits (max brightness), brightness adjustable.

Touchscreen typeOn-cell capacitive touchscreen.
The G-Shock Watch 
It may look like a normal watch to you, but G-Shock is a very special watch that is not only durable but also shock, water, gravity, temperature, and vibration resistance. It is a tough watch and men love such stuff. 
Casio has also launched a smart version that is Bluetooth enabled and can easily link with your smartphone, which enables the watch to send you notifications every time you get a call, an email, or SMS – you will surely never miss a notification. Not only can you control your watch from your phone, but you can control your phone from the watch as well. 
The best part is that you don't need to be constantly connected to the internet to use this watch.
Technical Specification: 
Bluetooth enabled

Shock, water, gravity, vibration, and temperature resistant

Durable 
HAPPY SHOPPING! 
I hope you find this list helpful in finding a gift for your tech-savvy partner, be it a birthday, anniversary or any special event. These gifts would never disappoint you or your partner and worth every penny! 
Most of the gadgets require a fast internet connection to function well. If you are suffering from lagging connection, fret not! With spectrum internet service you can get amazing packages for the internet, TV, and phone. If you are a resident of Fort Worth, then you can check out Spectrum Fort Worth, Tex  for reasonable prices and best packages. Spectrum customer services have always got your back so you never have to face internet issues.
Author Bio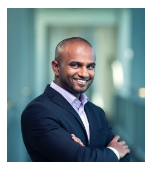 Baldwin Jackson is a vivacious writer and digital marketing consultant, involved in taking businesses a notch higher. Since I am a part of the digital marketing industry for over 6 years, I know exactly how to use creativity and analytical abilities to assist a variety of online businesses. Also, I can proudly say that I have helped different brands improve their online visibility and create great lucrative opportunities for them. Well, in my spare time when I'm not working which is not often, you will find me engrossed in playing online games– thanks to my stable and steady Spectrum Internet for giving me a lag-free gaming experience!